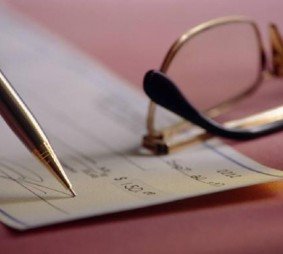 Check Guarantee
Customers who want to write checks are no problem.  With our Check Guarantee service, you can accept checks just like credit cards.  Checks are converted into electronic deposits, so the payments go directly into your bank account, just like your credit card funds.
And, with our Check Guarantee Service, we guarantee payment on every check you process and accept.  So, you won't have to worry if a check is good, and lose a sale.
What is Check Guarantee?
Check Guarantee is a check acceptance service that eliminates the risks of accepting paper checks.  Verification and authorization are obtained at the point of sale face-to-face transactions.  Paper checks are then manually deposited into the bank and will be guaranteed if returned unpaid.
Features
Verification
Offering the most powerful and comprehensive check verification system in the industry.  The check writer and their account information are instantly screened through multiple databases and fraud detections systems.  Sophisticated risk assessment features help identify high risk transactions instantly at the point of sale.  Parameters are customized for each merchant.  Descriptive responses assist clerks if a transaction is declined.
Guaranteed Funding
Verified checks will be guaranteed for reimbursement, thus assuring that each check will be paid.  Virtually eliminates the risk of accepting checks.  Merchant deposits check at bank with confidence that the check is guaranteed.
Stop Payment Premium
Premium coverage to ensure that even Stop Payment checks are guaranteed.  Premium feature available to the following merchant types only: Auto repair, boat repair, motorcycle repair, motor home repair, paint and body shops, transmission repair and auto glass install and repair.
Online Reporting
Web based reporting provides full transaction tracking with many features.  Reconcile billing, view statements, transaction history,  fast access to batch detail and much more.  Reports can be customized and exported in Excel or other popular formats.
Equipment Flexibility
Service can be programmed into almost any existing credit card terminal. A check reader device can be connected to the terminal, or check information can simply be keyed in manually.  Multiple virtual terminals and payment gateways are also supported.
Click here to find out more about our other services